Eddison Hermond
Memorial Scholarship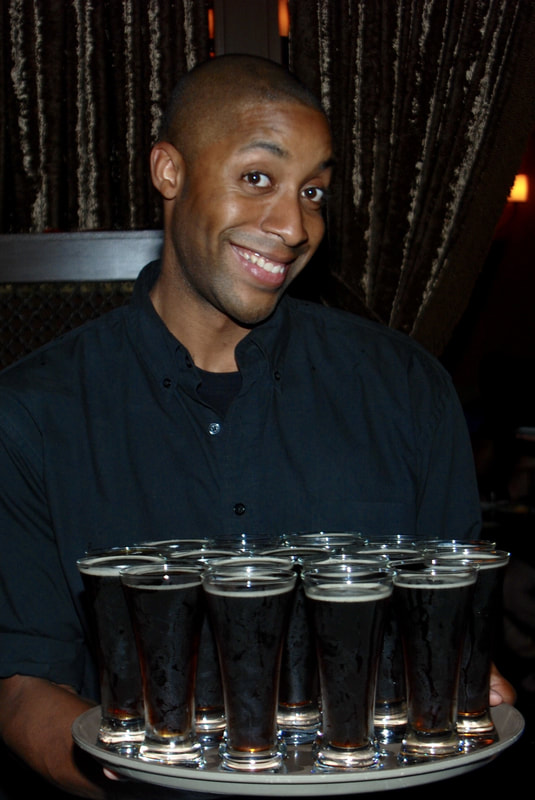 ​Eddison Alexander Hermond was born on August 15, 1978 in Brooklyn, NY. Following graduation, he joined the United States Air Force where he served for 10 years. In 2009, he joined the Army National Guard and ultimately settled in Howard County, Maryland. While serving his country as a member of the National Guard, Eddison also worked at Victoria Restaurant Group. He was one of their first employees when they opened Victoria Gastro Pub in Columbia in 2007 and worked his way up to management, helping them open Manor Hill Tavern in Old Ellicott City in 2017. He died tragically and heroically during the Ellicott City flood on May 27, 2018.
Eddison's smile would light up any room he walked into, and everyone who met him instantly loved him. He lived life to its fullest, and everyone that knows him, has a story to tell. His life's mission was to make everyone else's life better. This selflessness was no more evident than in his final moments on earth.
​
In hopes to continue his legacy of service and love for the hospitality industry, his friends and family have established the Eddison Hermond Memorial Scholarship, to enable others to further their education and their service to others. The scholarship will be awarded annually to a member of the hospitality industry who embodies the same values that Eddison lived by.
"Let's get the hate out of our hearts. Focus on the positives and let's all, for once, enjoy life as it's meant to be enjoyed. Whatever your pleasure is … just be happy. We're free because people gave their lives for us to live this way."
- Eddie Hermond, 5/25/2018
---
Donations to the scholarship fund can be made using the form below or by sending a check or money order to:
Restaurant Association of Maryland Education Foundation
ATTN: Eddison Hermond Memorial Scholarship Fund
6301 Hillside Court
Columbia, MD 21046