Maryland ProStart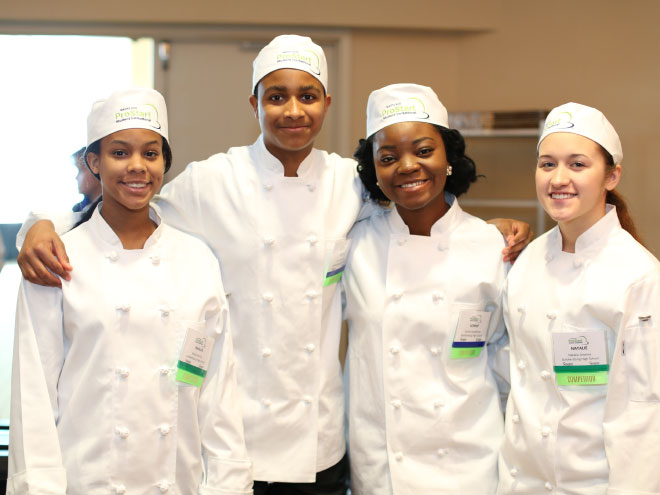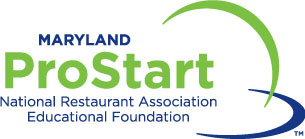 Maryland ProStart® provides high school students with the knowledge, skills, credentials, and opportunity to begin their journey towards becoming tomorrow's restaurant and foodservice leaders.
Follow Maryland ProStart on social media!
What is ​ProStart®?
​ProStart® is a nationwide, two-year high school program that unites the classroom and industry to develop the best and brightest talent into tomorrow's restaurant and foodservice leaders. From culinary techniques to management skills, ProStart's industry-driven curriculum provides real-world education and builds practical skills that will last a lifetime.
Over 4,000 students participate in the Maryland ProStart program at nearly 80 Maryland high schools. The program includes: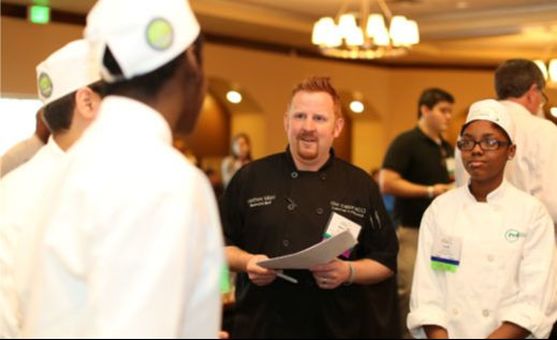 Classroom Experience
Students learn fundamental culinary and management skills in the classroom. Many university hospitality programs accept ProStart® courses for college credit. With the help of industry mentors and field trips, students are receiving necessary to become successful.
Work Experience
Industry professionals mentor students on the job to develop their character and teach real-world career skills.
Competition
The Maryland ProStart Student Invitational (MPSI) showcases students' skills, knowledge and creativity as they compete in culinary and management.​
​The program capstone is the ProStart National Certificate of Achievement. This certificate is received by students who successfully complete the Level One and Level Two exams, 400 hours of work experience, and demonstrate proficiency on 52 of 75 possible workplace competencies. Certificate of Achievement recipients are eligible to earn special scholarships and college credit.
The ProStart Impact
Resources
Student resources include resume and interview tips, scholarship information, and more.
- View Resources for Students


Teacher resources include course materials, important dates, Maryland ProStart Student Invitational (MPSI) information, and continuing education workshops.
- View Resources for Teachers
Restaurant and hospitality professionals in Maryland support the program through mentoring, classroom visits, field trips, fundraising, donations, and more.
- Learn how to get involved