Maryland Restaurant Week
Maryland Restaurant Week is September 15-24, 2023.
Maryland Restaurant Week kicks off its fourth year on September 15, 2023. For ten days, we're bringing all counties and all restaurants together to celebrate and support our industry. For the restaurants: There are no course requirements, no prix-fixe menus needed, and no entry fees. Participating restaurants may offer special menus, discounts, or seasonal fare for dine-in, curbside, or carryout.
The dining public is invited to enjoy these Maryland Restaurant Week-specific specials from September 15-24, 2023. This event is presented by the Restaurant Association of Maryland and generous sponsors. Visit the Maryland Restaurant Week website to see how your restaurant/company will be presented.
Interested in participating?
More add-ons. More exposure for your restaurant.
Maryland Restaurant Week is free for all restaurants (members and non-members of RAM) to participate. However, there are new ways to amass views for your restaurant. The MDRW website averages 330,000 page views from 60,000 unique visitors - almost all of which during a two-week span.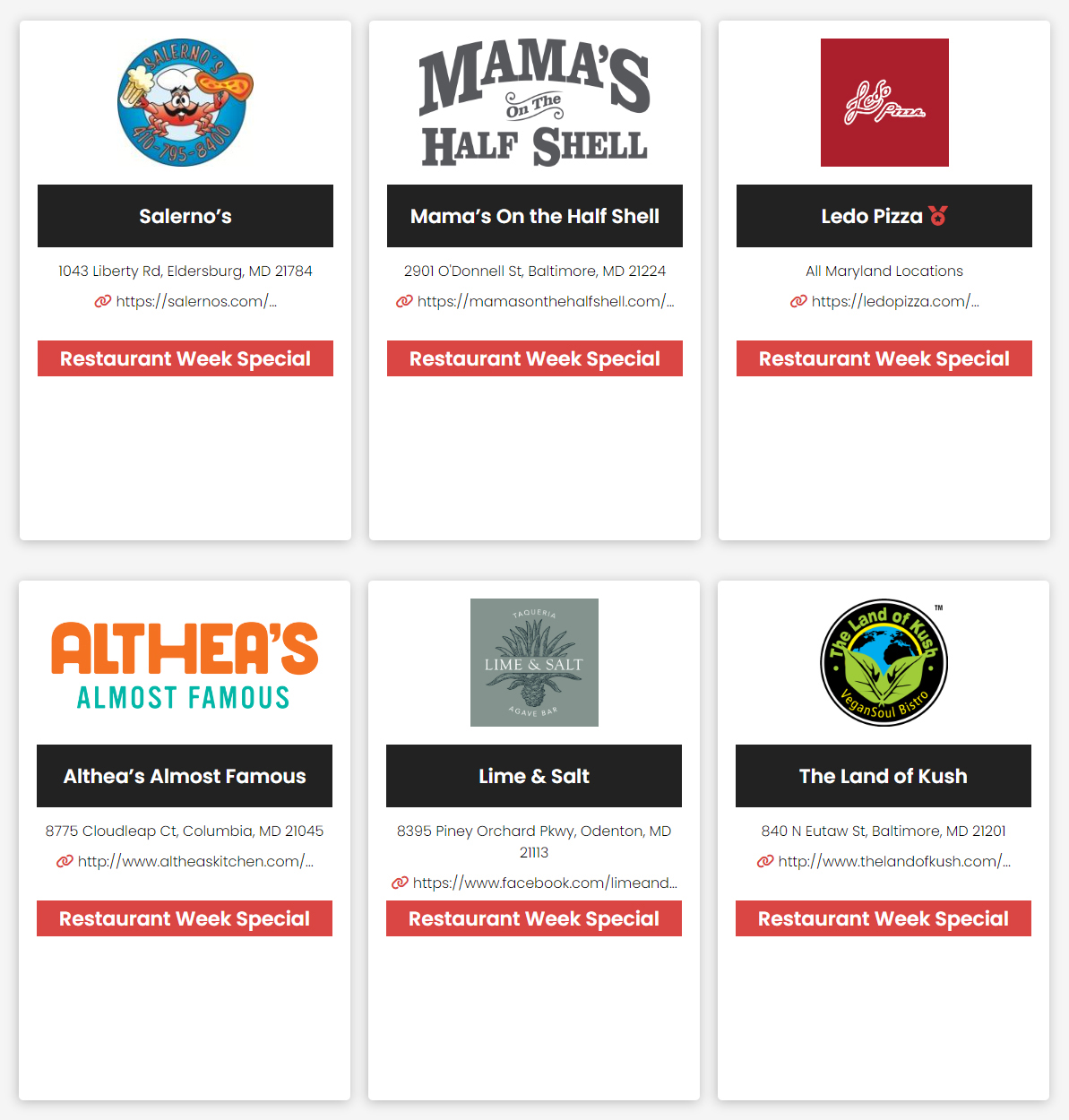 Become a featured participating restaurant: All participating restaurants are typically displayed in random order, except for the first page. This year, the first page of participating restaurants will be reserved for restaurants that pay for these spaces. The price for space #1 (held last year by Salerno's) will be $600. Following spaces will be priced in $100 decrements; Mama's space will be $500; Ledo's will be $400 and so on, until space #6 is purchased for $100.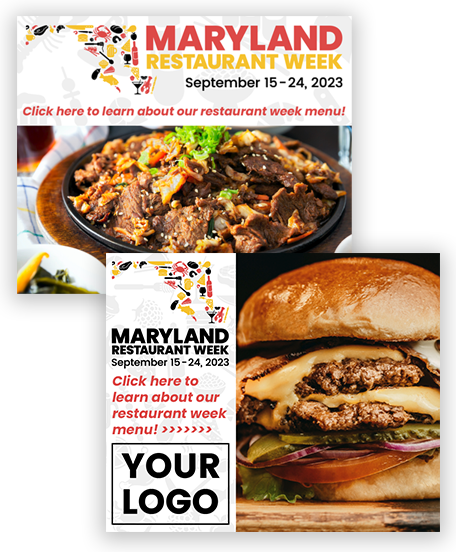 Serve ads in your neighborhood: Spread the word of your restaurant's MDRW menu by serving digital ads to everyone within a certain radius. RAM is offering predesigned ad templates and reduced-price packages for this event:
$125 - 5,000 ad impressions
$250 - 11,000 ad impressions
$500 - 25,000 ad impressions
In the Media
RAM President & CEO, Marshall Weston with Nestor Aparicio from WNST on location of RAM member Costas Inn, Baltimore.
​
This video talks about Maryland Restaurant Week, neighborhood restaurants, ice cream, and more.