Mental Health Resources
Below you'll find a list of mental health, substance abuse, and suicide prevention resources and tools accessible at any time-- not just during this time of crisis.
If you are in distress, you can call the National Suicide Prevention Hotline, toll-free, 24/7, at 1-800-273-8255.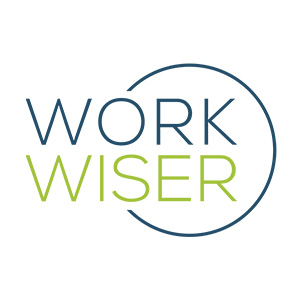 Work Wiser
Help your employees manage stress, reduce burnout, and improve communication. Our interactive, team-building approach teaches practical strategies to combat mental health stigma and enhance your company's mental health culture, ultimately improving retention, productivity, and overall operations.
https://www.workwisertraining.com/
Active Minds
Promote a positive, supportive workplace. This guidebook offers best
practices for managers in the hospitality industry, including
communication tactics and tips on improving workplace culture.
Access your free guidebook by contacting
hospitalityhealth@uhg.com
Sanvello
#1 rated app for stress, anxiety and depression. (FREE)
Go to the App Store to access premium features for free during the COVID-19 crisis. Includes guided meditation, learning modules, community discussion and daily tips,
plus hospitality-focused resources
.
PatientsLikeMe
For questions about symptoms, medications, and conditions for yourself,
your kids, and your loved ones. Go to PatientsLikeMe to gain insights and
improve outcomes: www.patientslikeme.com
Ben's Friends
Hospitality-focused substance use support network. Safe environment for
people on the front lines in restaurants, hotels, and other hospitality
industries. Go to www.bensfriendshope.com to fi nd a meeting near you
or access telephonic meetings.
Crisis Text Line
In crisis? Text for immediate help anytime from anywhere. (FREE)
​Connect with a Crisis Coordinator within 25 seconds on average. Communicate until you feel safe. Text HELLO to 741741 for immediate help.
Substance Use Disorder Helpline
In crisis? Call for immediate help anytime from anywhere. (FREE)
A person and/or a family member may talk with a licensed recovery advocate about their concerns and needs, get a referral to a professional who can develop a personalized treatment plan and access family support resources. Call 1-855-780-5955, or visit liveandworkwell.com/recovery.
Emotional Support Helpline
Need a little extra support? Call any time, free of charge. (FREE)
Call or text 988 to connect with mental health professionals who will
listen, provide support, and connect you to resources.​
Psych Hub
Quality mental health education for everyone, meeting learners where they're at.
The most comprehensive online learning platform on mental health, substance abuse, and suicide prevention topics in the world: psychhub.com.
Telemedicine
Mental health + medical visits. Low members-only cost – employers may subscribe for all working and furloughed employees.
Teladoc is offering unlimited, no-copay mental health and medical virtual appointments via their app and website to National Restaurant Association members for $9 per employee, per month. This cost includes unlimited visits for the employee + entire family. RAM / National Restaurant Association members click here.
---
Thank you to United Healthcare for providing this list of resources and more.