Maryland ProStart Student Invitational
What is MPSI?
​The Maryland ProStart Student Invitational (MPSI) is a statewide team culinary and hospitality management competition where students compete for scholarships and the right to represent the state of Maryland at the National ProStart Invitational. MPSI demonstrates the skills students learned from the ProStart® program — a nationwide, two-year high school program that unites the classroom and industry to develop the best and brightest talent into tomorrow's restaurant and foodservice leaders.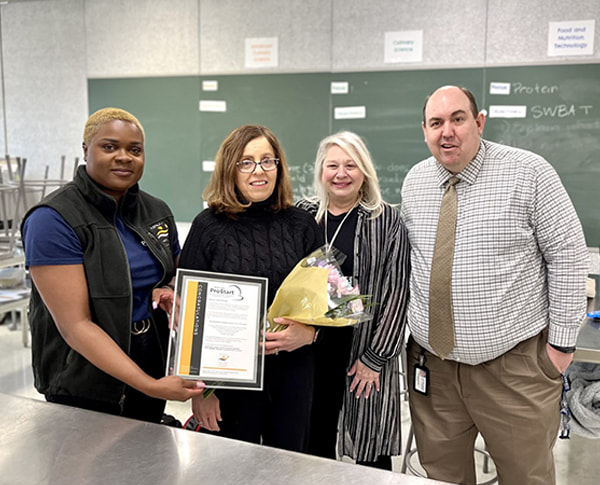 2023 Teacher of the Year - Dr. Lorna Browne, Howard High School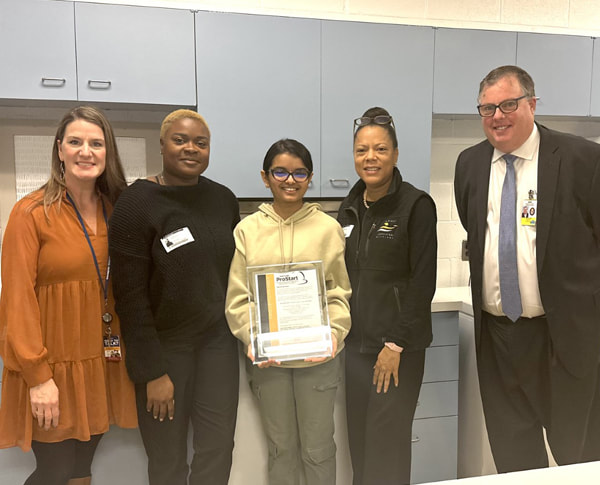 2023 Student of the Year - Shreja Patel, La Plata High School
How the Competitions Work
Management Competition
Management teams develop a proposal for the next promising restaurant concept and present it to a panel of industry judges. They are evaluated on their concept, layout and staffing plans, marketing tactics, menu, and their problem solving skills are tested as they are challenged to solve common management problems.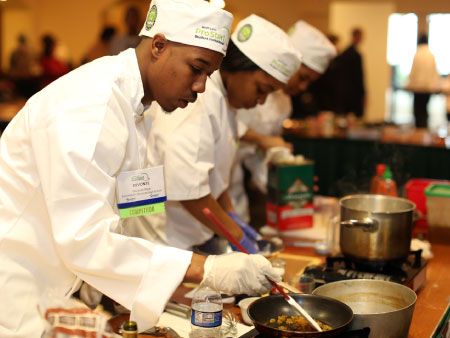 Culinary Competition
The culinary competition highlights each team's creative abilities through the preparation of a three-course meal in 60 minutes, using only two butane burners, and without access to running water or electricity. There is no room for error as they are evaluated on taste, skill, teamwork, safety and sanitation.
Previous MPSI Competitions
Thank you to our MPSI 2023 Sponsors!
Platinum Sponsor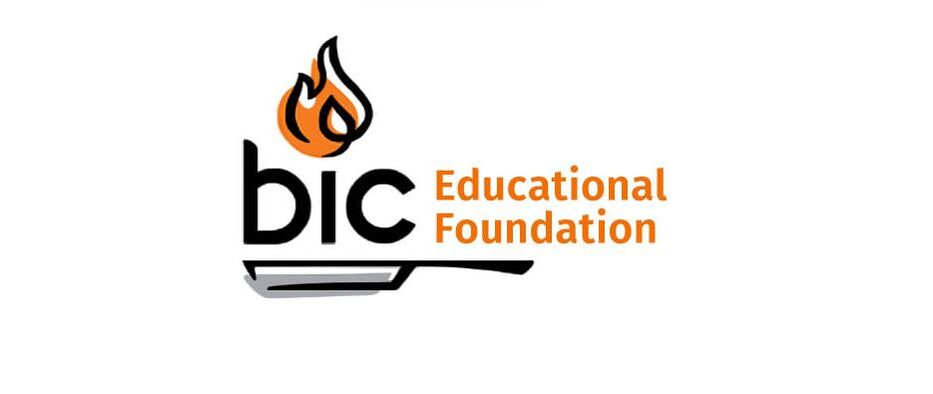 Event Sponsors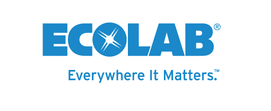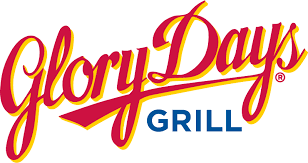 Culinary Competition Sponsors