Workers' Compensation Insurance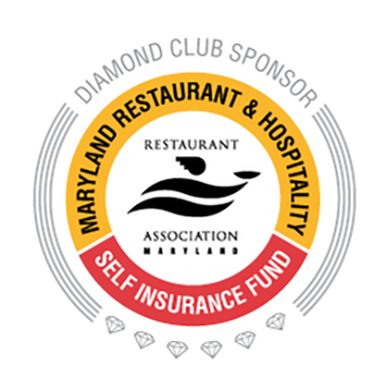 Maryland Restaurant & Hospitality Self-Insurance Fund (MRHSIF) is a workers' compensation insurance program owned by the Restaurant Association of Maryland. We are the most trusted name for Workers Comp Insurance for Restaurants...and RAM Allied Members too!
Administered by Maury, Donnelly & Parr, "The Fund" has paid back over $10 million in dividends to RAM members over the past 30 years.
GET A FREE WORKERS' COMP QUOTE
About RAM's Workers' Comp Insurance Program
In 1993 RAM created its own Workers' Compensation Insurance Fund because restaurant members were having a difficult time finding affordable insurance from other carriers. Nearly 30 years later, "The Fund" is RAM's most widely used program. Unlike other insurance carriers, the Maryland Restaurant & Hospitality Self Insurance Fund is owned by the RAM members that get their workers comp insurance through us. When the Fund makes a profit we distribute that money back to the members in the form of dividends - no other insurance carrier does that!
RAM's Workers' Comp Program can write insurance for all kinds of restaurants and foodservice businesses, including:
Quick Service, Fast Casual, Full Service, Independent, Franchise, and Corporate Restaurants
Private Clubs and Golf Courses
Bars and Taverns
Breweries / Wineries / Distilleries
Grocery Stores & Retail Stores that Serve Food
Food Distributors
Produce Companies
---

RAM Workers' Comp Insurance Benefits
Here are some of the reasons why you should get your workers' compensation insurance through the Restaurant Association of Maryland:
Competitive and consistent rates - RAM is not an up-and-down market like other carriers
Superior claims and customer service - RAM members don't have time to wait, we get answers and are there to help
We fight fraudulent claims - many other carriers choose to pay rather than go through the "hassle", to the detriment of your experience rating
Outstanding loss control services - this enables the Fund to make a profit and pay dividend checks back to the members
Management and staff training - we can help bring your claims and losses under control to keep your rates low
Fund Board of Directors - As a voting member you have a say in how the Fund is managed and run
For more information, you or your current insurance agent should contact the RAM membership department at (410) 290-6800.


If you are already insured through the RAM Workers' Comp Program and need to make a claim, call 1-800-867-6925.
Click the link below to PAY YOUR PREMIUM (you will need your Account Number and Invoice Number):

https://mdp-rest-wct.epaypolicy.com
"The Board of Directors of the Maryland Restaurant & Hospitality Self Insurance Fund recognizes the financial emergency many of its Members are experiencing this year. In conjunction with the Restaurant Association of Maryland, MRHSIF has approved an accelerated distribution of the dividend declared for program year 2019. Members insured through the program can expect their dividends to be paid by check prior to year-end; typically the dividends are applied against the renewal premium."
November 18, 2020