Acme Paper & Supply Co., Inc.
PO Box 422 Savage, MD 20763 United States
Allied Membership
Member Since: 1995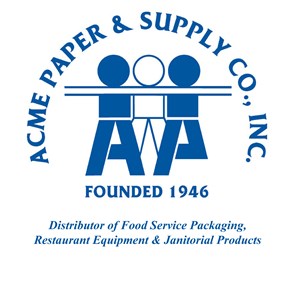 Organization Overview
Acme Paper & Supply Co., Inc., is an innovative distribution company, whose goal is to supply clients with a wide array of packaging and cleaning solutions in a quick, efficient and cost-effective way. Acme offers creative solutions to fill the individual needs of each client. Our primary markets include restaurants and foodservice establishments, hospitals & healthcare facilities, stadiums & entertainment venues, school systems, building service contractors, property management, and government facilities.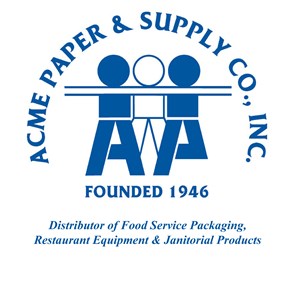 Buyer's Guide Listings
Cleaning Products & Services, Equipment Kitchen & Bar, Paper & Plastic Products, Smallwares
County Name