Chesapeake AED Services
810 Back River Neck Road Suite D ESSEX, MD 21221
Allied Membership
Member Since: 2023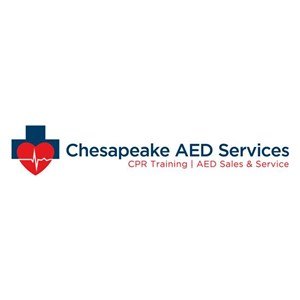 Organization Overview
Chesapeake AED Services is the Mid Atlantic's premiere provider of CPR Certification Trainings and Automated External Defibrillators (AEDs). Chesapeake AED Services serves businesses by making CPR Certifications simple and effective. We make purchasing an AED and implementing the AED easy and effortless.

It is vital to get quality information when determining which AED to purchase. The team at Chesapeake AED Services has years of experience partnering with many building manager and property owners. From AED CPR training to information about the device itself, Chesapeake AED Services has you covered. We have been a leader in AED sales and defibrillator training in Baltimore for years. Remember, there are many AED many manufacturers on the market, varying in price and features.

WHAT IS AN AUTOMATIC EXTERNAL DEFIBRILLATOR
An automated external defibrillator (AED) is a lightweight, portable device that delivers an electric shock through the chest to the heart. The shock can stop an irregular rhythm and allow a normal rhythm to resume in a heart in sudden cardiac arrest. Sudden cardiac arrest is an abrupt loss of heart function. If it's not treated within minutes, it can quickly lead to death. Most sudden cardiac arrests result from ventricular fibrillation. This is a rapid and unsynchronized heart rhythm originating in the heart's lower pumping chambers (the ventricles). The heart must be "defibrillated" quickly because a victim's chance of surviving drops by 7 to 10 percent for every minute a normal heartbeat isn't restored.